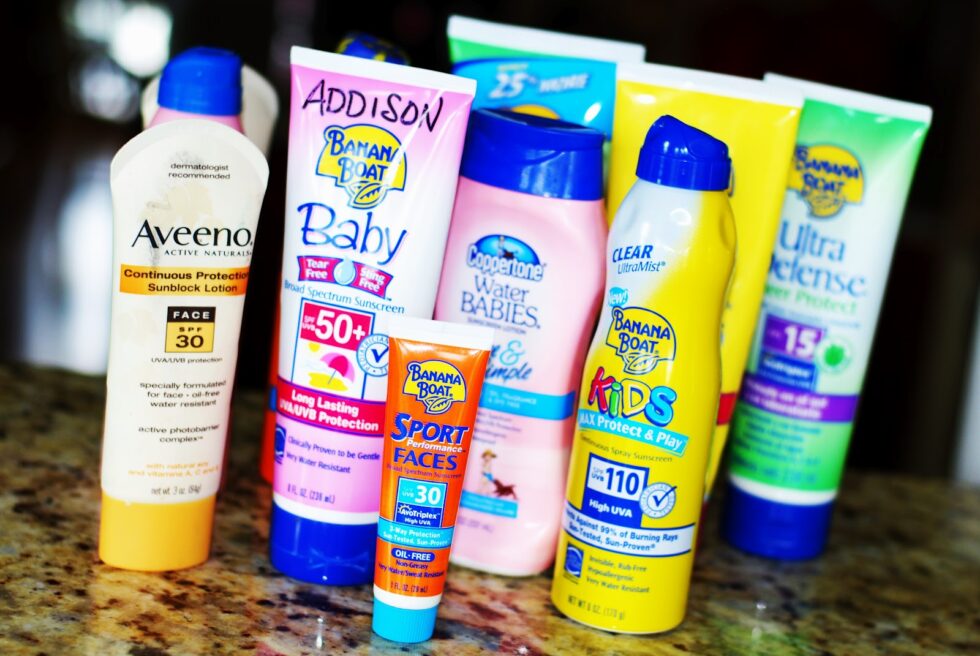 Is your sunscreen dangerous?
A study by the Environmental Working Group is warning parents about the worst sunscreens on the market.
https://www.ewg.org/sunscreen/#.Wwbb9u4vxAZ
The study claims that three quarters of the sunscreens sold to consumers don't actually work.
EWG's study researched 900 sunscreens and over 500 SPF-labeled moisturizers, measuring data such as UV-ray protection, toxic ingredients and other hazards.
Below are the worst sunscreens that are geared toward children:
Banana Boat Kids Continuous Spray Sunscreen SPF 100
Banana Boat Kids Sunscreen Lotion SPF 100
Coppertone Foaming Lotion Sunscreen Kids Wacky Foam SPF 70
Coppertone Sunscreen Continuous Spray Kids SPF 70
Coppertone Sunscreen Lotion Kids SPF 70
Coppertone Sunscreen Lotion Water Babies SPF 70+
Coppertone Sunscreen Stick Kids SPF 55
Coppertone Sunscreen Stick Water Babies SPF 55
Coppertone Sunscreen Water Babies Foaming Lotion SPF 70
CVS Health Children's Sunstick Sunscreen SPF 55
Equate Baby Sunscreen Lotion SPF 70
Neutrogena Pure & Free Baby Sunscreen SPF 60+
Neutrogena Wet Skin Kids Sunscreen Spray SPF 70+
Up & Up Kids Sunscreen Sticks SPF 55
Studies have found that not only do these high SPF sunscreens not work, but the 'sunburn' was analyzed to be more of a chemical burn on these kiddos!
Therefor, the higher the SPF in any sunblock could lead to chemical burns. My opinion is to use SPF 15-30 and be diligent about reapplying your sunscreen throughout your day in the sun.
Here are MY FAVORITE sunblocks that I use on my family:
(Click on them to buy online!) – I've made it easy for you!
---
Yours in health – Dr. Jen